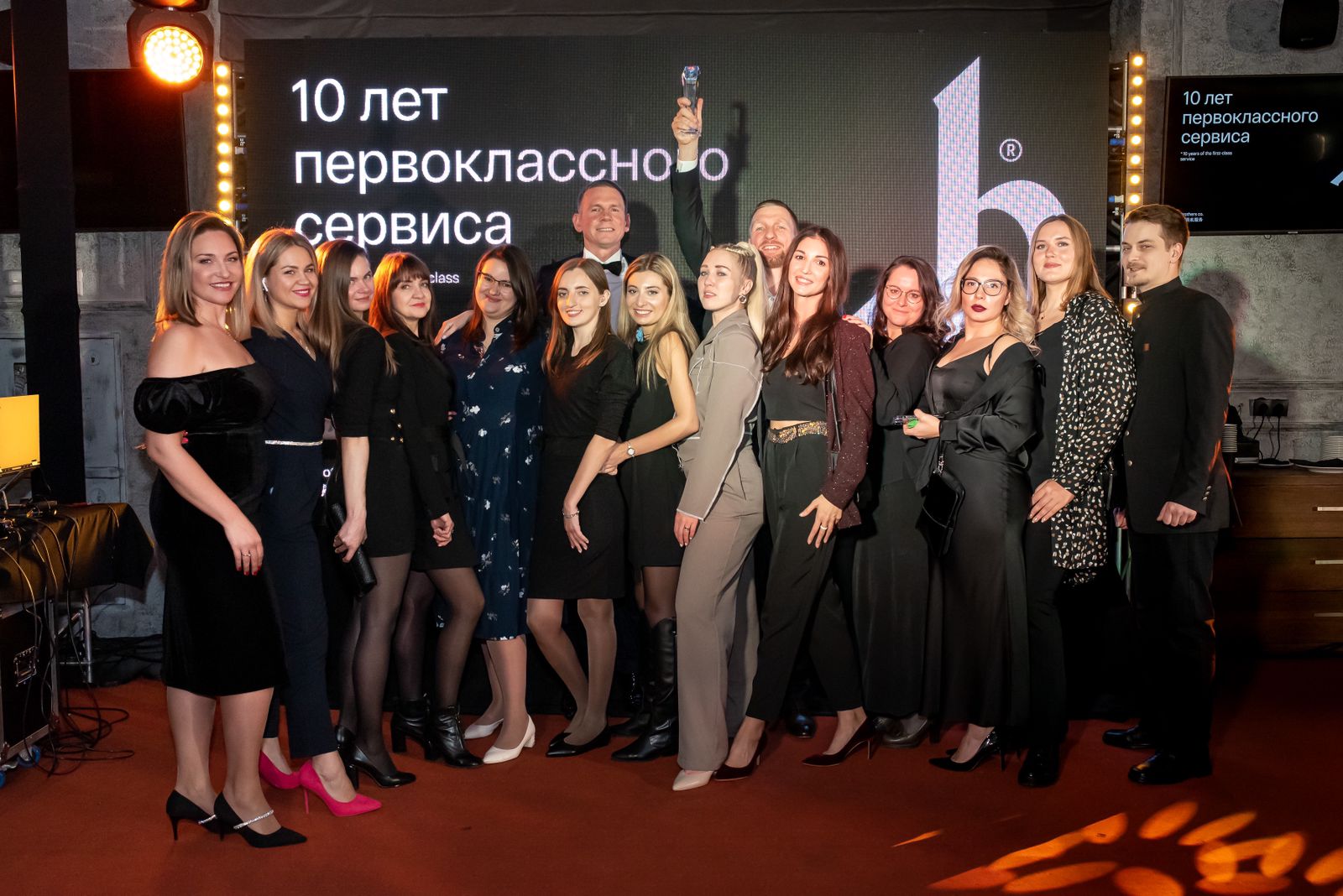 It's great when friends have Birthdays, especially when the celebration is fantastic, making guests feel so delightful that they don't want to leave. This is exactly how our partner Z.Brothers celebrated their first anniversary under the slogan – "10 years of first-class service!". A club atmosphere prevailed here.
For those unaware, Z.Brothers is a transportation company in the Chauffeur-service sector, aspiring to become a benchmark in Russia. We can state that they have succeeded. This was echoed by all speakers at the party, not just on the improvised stage, but also informally, at tables. This was also confirmed by a wonderful video made especially for the anniversary, in which partners from around the world congratulated Z.Brothers and the Zhukov brothers, from Brazil to China, from Paris to Cape Town. It was evident that all the congratulations were heartfelt, not just out of custom. It was very pleasant to realize that there are companies that so wonderfully unite people.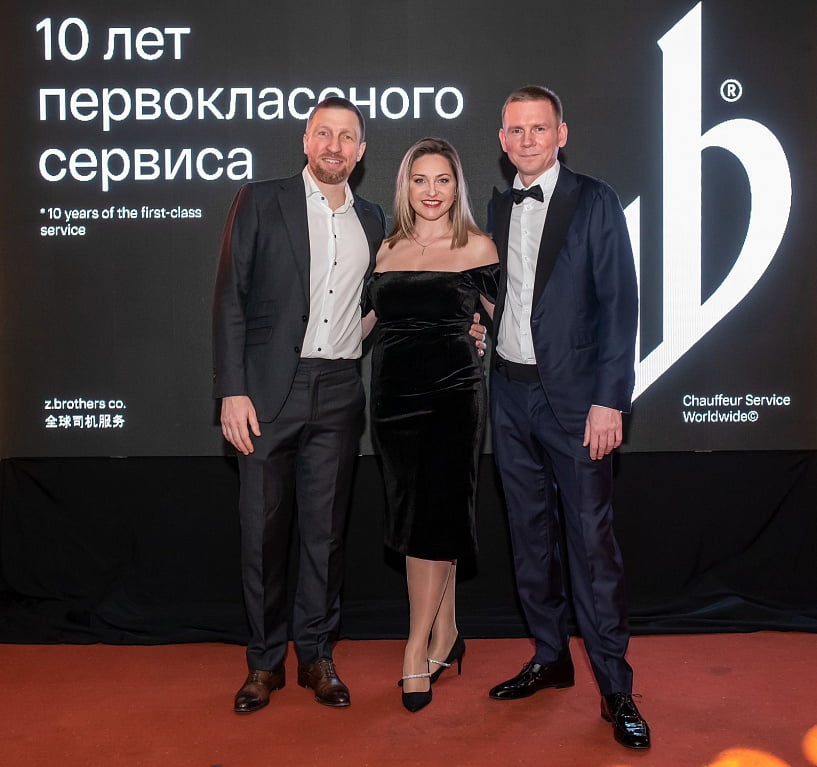 Guests in the hall were also from various fields: clients and partners, corporate customers and agencies, heads of large companies (including tourism), representatives of state and security structures, friends and relatives. Some became friends, even meeting for the first time at the event.
The well-constructed program deserves special mention. It was beyond praise. It was evident that the organizers put their soul into it. On one hand, the action was non-stop. On the other, everyone felt relaxed, comfortable, able to listen, talk, and enjoy the meeting. Z.Brothers managed to combine very different genres here. The stage featured classical arias, poems by Soviet poets, Russian folk songs by "Babkiny Vnuki", and the finale was brilliantly performed by the "Battle of Covers" show participants – Dollars band.
The program included many quiz questions, which the host used as lead-ins to the speakers. The content of these questions was very interesting and informative, all elegantly tied to Z.Brothers' activities. Guests really learned a lot new about the company, and even we did (!), although our magazine regularly writes about them. We liked how Z.Brothers presented all their departments through the quiz. It was especially nice to see the whole team on stage when the staff presented the Zhukov brothers with the "first family album" of photos over ten years and a jubilee cup.
Guests viewed these photos on screens. Overall, the evening showcased many quality, stylish videos about the company from different years.
Of course, everyone was excited about the prize draw. Prizes were presented by friends and partners, including cash vouchers and service certificates, elite wines, and even a significant amount of black caviar. All guests that evening, by scanning a QR code, had the right to one free request to the company's concierge service, as well as to participate in a draw for foreign bank cards and a trip to Thailand.
The tables were delicious. In addition to food and dancing, guests were entertained by two stations. The drawing station was quite original: you were filmed on a mobile phone, and then artists drew your full-length stylized portrait from the photo. This resulted in very elegant graphics, reminiscent of respectable fashion magazines. While mostly girls approached this table, men gathered at the neighboring table for pleasant conversations, as they were treated to exclusive whiskeys of various brands with many years of aging, and there was also a cigar room.
A few words about the venue. Z.Brothers has gathered guests here more than once. This is the Larionov restaurant on Leningradsky Prospekt. In addition to enjoying the club atmosphere, the cuisine is pleasing: original recipes even for familiar salads, desserts from their own confectionery, and of course, grill.
Birthdays are about gifts. From MICE&more, we decided to award a certificate for an individual promotion consultation in 2024 from chief editor Lina Moskvina with a free publication in our magazine.
Well, Z.Brothers, here's to a new successful decade! Many that evening in their congratulations deciphered the letters ZB. We spontaneously exclaimed – The Best. Z.Brothers, you are the best!